Driving under the influence (DUI) is the crime of driving a motor vehicle with blood levels of alcohol in excess of a legal limit ("Blood Alcohol Content", or "BAC"). Similar regulations cover driving or operating certain types of machinery while affected by drinking alcohol or taking other drugs, including, but not limited to prescription drugs.
The specific criminal offense may be called, depending on the jurisdiction, driving under the influence [of alcohol or other drugs] (DUI), driving under intense influence (DUII), driving while intoxicated (DWI), operating under the influence (OUI) operating while intoxicated (OWI), operating a motor vehicle while intoxicated (OMVI), driving under the combined influence of alcohol and/or other drugs, driving under the influence per se or drunk in charge [of a vehicle]. Many such laws apply also to motorcycling, boating, piloting aircraft, use of motile farm equipment such as tractors and combines, riding horses or driving a horse-drawn vehicle, or bicycling, possibly with different BAC level than driving. In some jurisdictions there are separate charges depending on the vehicle used, such as BWI (bicycling while intoxicated), which may carry a lighter sentence.
Bowdoin Recovery Services, LLC  provides 12, 16, 24, and 36 hour DUI classes using the State of Tennessee required PRIME FOR LIFE curriculum. We are a State Licensed facility and will help you meet all legal requirements.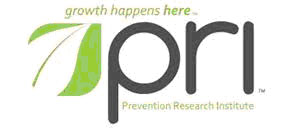 WHAT IS PRIME FOR LIFE?
Class Fees
12 hour class -$160
16 hour class- $200
24 hour class- $280
You must pre-register and prepay for the class. Snacks, drinks and all class materials provided.
Call 615-462-7392 or email inquiries@bowdoinrecovery.com to set up an appointment!